Press Release, 16.10.2018
Bowie Resource Partners announces new Utah headquarters and new corporate name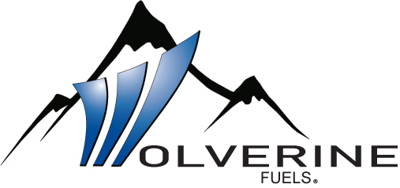 Bituminous coal producer Bowie Resource Partners, LLC, which is majority-owned by the Galena Private Equity Resources Fund, has announced that it has moved its corporate headquarters from Grand Junction, Colorado to Sandy, Utah and has changed its corporate trade name to Wolverine Fuels, LLC ("Wolverine"). Wolverine's new headquarters is located at 9815 South Monroe Street, Suite 203, Sandy, Utah 84070. Wolverine will continue to operate the Sufco, Skyline and Dugout Canyon mines in Utah and the idled Bowie 2 mine in Colorado, and will also maintain a small regional office in Grand Junction, Colorado.
"We are primarily a Utah company, employing Utah citizens and supplying coal to Utah power plants, so it only makes sense that we have our headquarters in Utah," said James Grech, Wolverine's Chief Executive Officer, who was recently appointed in July 2018. "This move will allow the executive team to be closer to our mines, our workforce and our customers. I want to thank everyone in Utah who encouraged and assisted us with this relocation, especially Governor Herbert's office and Senator David Hinkins."
"The Utah economy benefits from low cost, sustainable electricity, generated by its many diverse resources, including the coal-fired power plants located in the State," said Laura Nelson, the Governor's energy advisor and executive director of the Governor's Office of Energy Development. "The Wolverine mines are key suppliers to those plants, providing jobs and energy security locally, regionally, and globally."
Senator David Hinkins added: "The Wolverine Mines have an enormous economic impact in Emery, Carbon, Sevier and Sanpete Counties, and I was honored to assist Jim Grech and his team with the move."
In addressing the name change, Mr. Grech stated: "In conjunction with the recent management changes and recapitalization of the company, we wanted to offer our employees a fresh start and new identity with the name change. Our workforce is tough and resilient, very much like a wolverine, so we think our new namesake will resonate very well with our employees and the communities in which we operate."
Coal company Wolverine Fuels, LLC serves the Western US power generation industry and export markets. The company employs over 950 staff and has an annual productive capacity of approximately 12-14 million tons of thermal coal.
Visit www.wolverinefuels.com
Galena Asset Management S.A. is the wholly-owned investment arm of the Trafigura Group and is authorized and regulated by the Swiss Financial Market Supervisory Authority (FINMA). The Galena Private Equity Resources Fund LP is a US$400 million closed end Cayman Islands limited partnership designed to invest in the junior mining sector. The investors are leading global institutional investors, including a US university endowment and one of the biggest European insurance companies and a number of family offices. Trafigura is also a pari-passu limited partner in the fund. As of February 2017 the fund had three investments in its portfolio including in Wolverine Fuels, LLC. The fund is also a majority investor in Mawson West, a copper and silver-focused resource company operating in the Katanga Basin in the Democratic Republic of Congo and in Finland-based zinc and nickel mine Terrafame Ltd. The Galena Private Equity Resources Fund has invested in Wolverine since August 2013, in Mawson West since December 2014 and in Terrafame Ltd since February 2017.